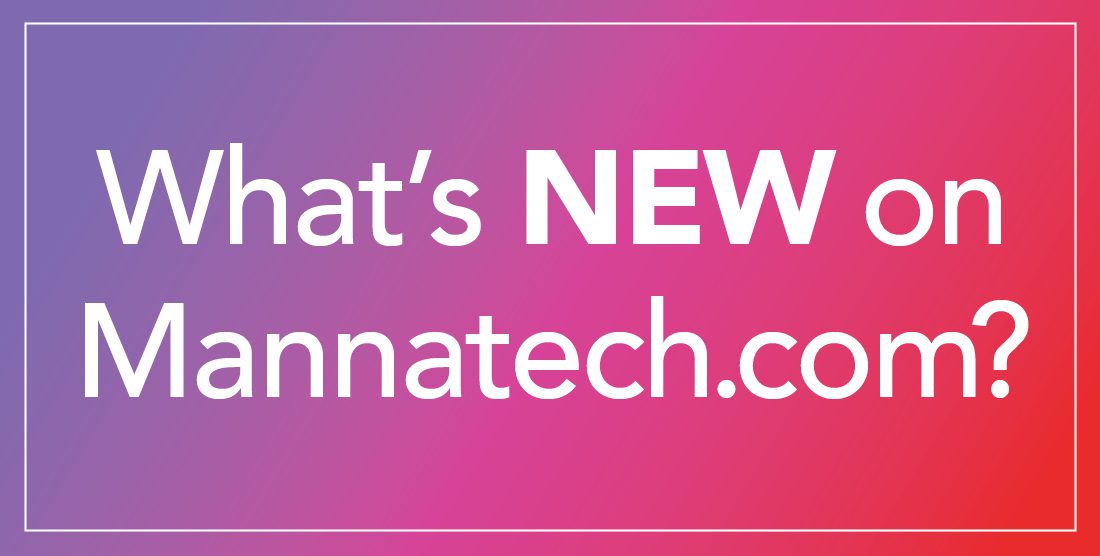 What's New on Mannatech.com! – August – September 2022
We know that you and your team and customers depend on Mannatech.com to deliver not only great content about all things Mannatech, but to ensure a great Associate and customer experience. That's why we are excited to share with you some of the updates that we are working on to further enhance that experience.
Look for monthly blog posts to announce these enhancements as well as a permanent home under In the Field / What's new on Mannatech.com in case you miss.
New Superfood Greens and Reds Vanity Page — Mandarin and Spanish available! – Did you know, according to the CDC, as many as 94% of Americans do not consume the daily recommended amounts of fruits and vegetables? NEW Superfood Greens and Reds was created to help fill those nutritional gaps! Every scoop includes 20 phytonutrients from fruits, vegetables and plant extracts so you can boost your daily nutrition and help others do the same.* Meet your new healthy habit!
New Blue Water Vanity Page  – Blue Water just launched at MannaFest, and very soon, this limited-time product can be yours to enjoy and share! Reinventing Hydration, this functional beverage features Costa Rican blue zone water and 100% pure Aloe vera pulp in every bottle. Plus, it offers both hydration and immune support, so you can make the most of your water.* Get to know Blue Water.
Daily Pay Now Part of MannaPay  – Mannatech just released Daily Pay to everyone who sign ups for MannaPay! Daily Pay allows you to be paid every 24 hours for any of your First Order Bonuses when "Weekly Pay" is selected. That means you can almost instantly enjoy the rewards of your sales. This is part of the Mannatech vision plan to align with the insta-pay economy.
Success Tracker — FREE for 12 months with each new Associate sign-up! – Success Tracker gives you everything you need to analyze your business metrics. Quickly access total sales volumes and track the activity/inactivity in your organization with standardized reports. Every Associate you personally enroll = You getting Success Tracker FREE for 12 months.
Flipbooks Have Arrived – New product guide flipbooks are available in the U.S. in four languages — English, Mandarin, Korean and Spanish! View all the flipbooks.
THEY'RE BACK: Social Media Leadership Badges – Social Media Recognition Badges are back! These are the perfect way to recognize your team members who rank up. They're available in multiple languages and compatible with ALL social media platforms so you can recognize your up-and-comers. Learn more and download.
All Things Recognition – We want to recognize you for all your hard work and help you recognize others! View the links below about recognition.
Check out new leaders
See who's in the Achiever's Club
Learn about the Business Development Bonus
*These statements have not been evaluated by the Food and Drug Administration. These products are not intended to diagnose, treat, cure or prevent any disease.