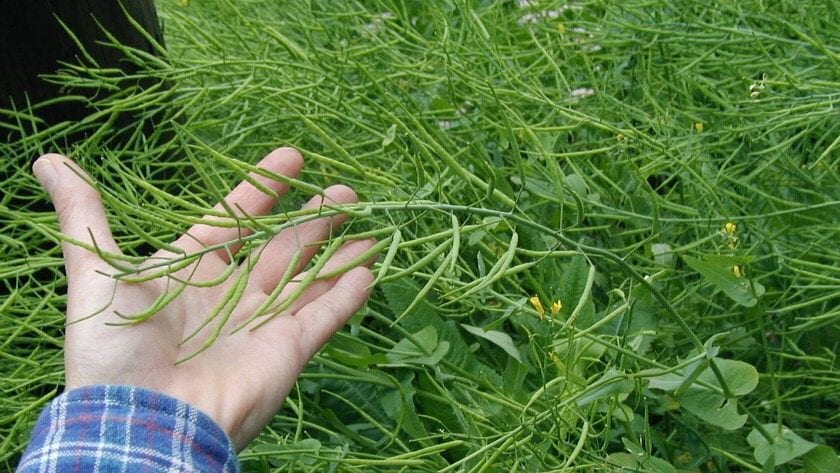 With Hydroponic Mineral Technology, PhytoMatrix Is Swimming in Plant-Sourced Nutrients
Mannatech utilizes hydroponic technology to create the mineral blend in PhytoMatrix™. 
Hydroponics is the method of growing plants using mineral nutrient solutions, in water, without soil. The minerals in PhytoMatrix come from hydroponically grown plants which contain a more concentrated source of minerals! 
The Indian mustard plant, shown above, which is known to absorb minerals more efficiently than other plants, is used as the source. The hydroponic fluid is simply pure water with minerals added to it.   Most minerals in dietary supplements come from rocks. Because the minerals in PhytoMatrix are supplied by hydroponically grown Indian mustard plants, you're getting a unique, plant source of minerals.*
Our PhytoMatrix caplets are just better for your body.*
These nutrient-dense caplets also contain natural vitamin complexes and standardized phytonutrients that research suggests may be absorbed and used more efficiently by the body.*
They also:
Support heart health*
Offer antioxidant and immune system support*
Support the production of energy with B vitamins*
Are gluten-free and suitable for vegetarians
Now through September 27, 2013, you can order our Real Food Technology Trio, which includes PhytoMatrix caplets. Revitalize your body with this trio of products that redefine health!    
Call 1-800-280-4469 in the U.S. and ask for product number 67401. In Canada, call 866-717-2175 and ask for product number 67411. Available while supplies last. Click here for more details and to order.
*These statements have not been evaluated by the Food and Drug Administration. This product is not intended to diagnose, treat, cure or prevent any disease.