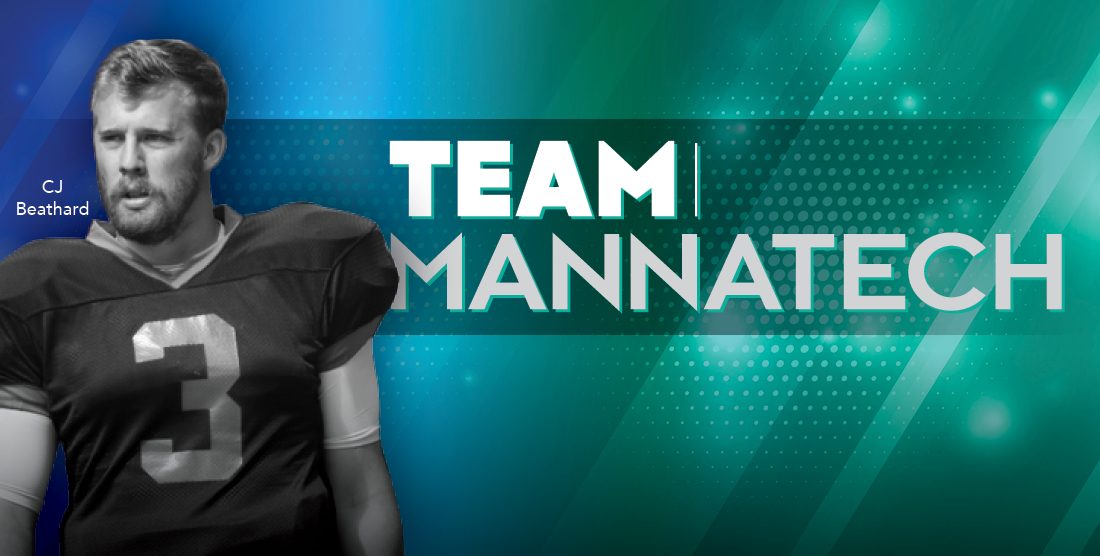 49ers Quarterback Makes Mannatech Part of His Workout Plan
C.J. Beathard grew up in a family with deep roots in country music and football. In 2017, he was drafted in the third round of the National Football League (NFL) as quarterback for the San Francisco 49ers. His father and older brother are both popular singer-songwriters in Nashville. His grandfather was a former NFL executive and Pro Football Hall of Famer, and his great uncle and younger brother were quarterbacks. "We're a tight-knit group," says Beathard.
In college, Beathard played quarterback for the Iowa Hawkeyes and learned about Mannatech from his teammate, Ike Boettger. "Ike kept telling me how Mannatech products keep him healthy, and he convinced me,"* said Beathard. "Now, I find them very beneficial to my workout plan."*
Beathard trains hard 4 to 5 times a week and says, "Unless you're putting the right stuff in your body, it's wasted."*
Beathard's daily regimen includes:
Manapol® powder
Ambrotose LIFE® powder
Omega-3 with D3
CardioBALANCE® capsules
BounceBack® capsules
Catalyst™ Multivitamin
EMPACT+® performance drink
Beathard claims the supplements give him more energy throughout the day. He and his 3-year-old daughter enjoy drinking smoothies with Manapol and Ambrotose LIFE for breakfast every morning.*
"I've taken these products for almost a year and feel I'm in the best shape of my life!" he says.*
C.J. Beathard's Breakfast Smoothie
1 cup Blueberries
1 cup Strawberries
1 cup Raspberries
Flax seeds and chia seeds
Spinach
Cauliflower or avocado
Creatine and protein supplements
2 Ambrotose LIFE slimsticks
2 scoops Manapol
Water
Mix in blender until smooth.
Serve over ice if desired.