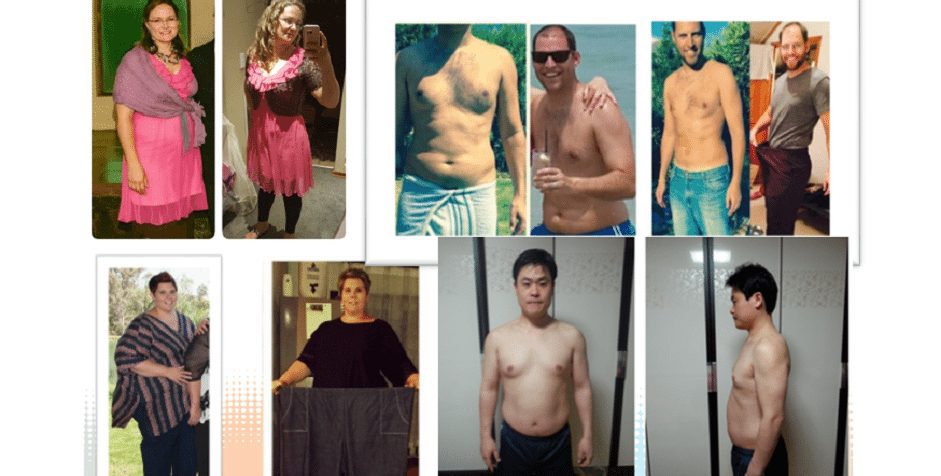 MannaFest 2017: See the Transformation Challenge TruHealth Body Transformations
At MannaFest 2017, we announced the winners of our Transformation Challenge, a 90-day body transformation competition. These participants were celebrated for their dedication to transforming their bodies, while flaunting their fit figures and inches lost†.
Our grand prize individual winner was awarded $2,000, our grand prize partners won $3,000 and our grand prize team won $10,000 for their transformations! The round three individual winner took home $500, the partner winners took home $1,000 and the group winners won $2,000 for their TruHealth transformations.
We couldn't be more proud of the hard work and dedication these Associates put in to take back their health and transform their bodies using TruHealth.* Congratulations to all!
Grand Prize Winners
Amanda Foster (U.S.) – Individual Grand Prize Winner – $2,000
"Wow! At times, the 90 days flew by, but at other times, this was one of the hardest things I've ever done. I began this challenge not only to lose fat and get healthier, but to grow my business. Because of my dedication to stick to the plan, I got great results. Without having to sell anything, my personal results led to friends and family buying product. Others began asking me what they needed to do to lose fat! This challenge has changed my life." – Amanda Foster
Amanda Foster (U.S.) and Joshua Picard (U.S.) – Grand Prize Partner Winners – $3,000
"Making this commitment and taking this challenge was so much easier with someone by my side who was able to keep me accountable when things got hard. When we began this challenge and created our team, I took our mantra of "work" to heart. I dedicated myself daily to take the TruHealth System, to a consistent exercise regimen and low glycemic and healthy diet. This program has given me the confidence to be comfortable in my own skin." – Amanda Foster

"I made it! I have made a lifestyle change, and I am not going back. I feel amazing, and I have the products to help me on my journey. I love the TruHealth System and cannot say enough about it. Knowing that I had a delicious, healthy shake for two meals a day put my mind at ease. I didn't have to worry about preparing too many meals, which made it easy! I made a strong decision to change my life, and the TruHealth System helped me achieve my goals. Thank you, Mannatech!" – Joshua Picard
Michael Rubin (U.S.), Shannon Rubin (U.S.) and Phil Schorner (U.S.) – Grand Prize Team Winners (Team Schrubin) – $10,000
"This contest and opportunity has totally transformed my life. When I started, I was ashamed of who I was and what I had become. I was a former college athlete, and I didn't like what I saw in the mirror. After 90 days on the program, I lost a total of 28 pounds and 41 inches!† I can't believe it. This has been life changing! It has been years since we had a family photo because I have been ashamed. Guess what we are doing this year – a family photo! I just have three words – thank you Mannatech!" – Michael Rubin
"My experience with the TruHealth program has been incredible. I know that I am well equipped to continue on my fat loss journey, and I am more motivated than ever to continue working to reach my goals. Having completed three months of this program, I have changed so many unhealthy habits and created new healthy habits that I believe are here to stay. My mind and spirit have been renewed, and it is with this renewal that I know these positive changes are here to stay for the long haul." – Shannon Rubin
"The Transformation Challenge with TruHealth has given me the motivation, nutrition, support and guidance that I've needed to reach my health and fitness goals. I am stronger now than I have been in years, and I feel great!* It is a blessing to look at my pictures and actually see the change that I have been feeling. The best part about TruHealth is doing it with other people. Seeing the results and life transformation of my friends is priceless. We're not only improving our own quality of life, we're leaving a legacy of good health and fitness for our children as well. TruHealth is about so much more than transforming your body composition and the way you look, it creates change in every aspect of your life. If you want to start experiencing a more fulfilling life, TruHealth is a great place to start." – Phil Schorner
March Monthly Winners
Lydia Stasiak (U.S.) – March Individual Winner – $500
"I am so excited that I have lost 31 pounds since starting the Transformation Challenge.† Although the weight loss is amazing, the inches lost is what overwhelms me. TruHealth is truly the best, the easiest and the healthiest way to begin a body transformation, and I am not going to stop until I reach my goal. The other thing that keeps me going is knowing how many others I am helping reach their goals! Thank you Mannatech!" – Lydia Stasiak
Gary & Patti Browett (CA) – March Partner Winners – $1,000 total
"My life has truly been transformed for the better. I cannot remember ever feeling this healthy and good about myself.* Not to mention, we've had to buy all new clothes because our old clothes are too big! It is hard to explain how great that makes you feel. Plus, our results are helping others who have started the program. Thanks, Mannatech! – Gary Browett
"My intention when I started the challenge was to get back to the size I was in high school, and I am there! I keep pinching myself because I can't believe how wonderful I feel. I've enjoyed going shopping for new clothes because everything in my closet is too big for me. I am really glad I committed to the 90 days of the challenge, because it really helped me realize how much healthier me and my family could become.* I feel so good about my results, and I will continue sharing with excitement to others on how they can feel the same way! I truly have rediscovered my healthy body!" – Patti Browett
Bryan Assman (U.S.), Cherene Assman (CA) and Rachelle Vardeh-Esakian (CA) – March Team Winners (Team Transformers) – $2,000 total
"I am so stoked about the TruHealth System! Each month on the program, I felt I was getting stronger and more flexible, plus my energy levels and mental clarity have skyrocketed.* The results don't lie. Losing inches of fat, while gaining lean muscle has totally changed my body composition and lifestyle. The encouragement our team gave each other along with the accountability of a team environment really helped us achieve our goals. I can't thank Mannatech enough for the truly transformational TruHealth technology." – Bryan Assman
"I'm so excited to have completed the New You in 90 Transformation Challenge! The last three months have been great way to start 2017! I worked to keep my workouts more consistent, while continuing the TruHealth System and low-glycemic eating. I did it, and it feels good! Now I'm looking forward to shopping for spring clothes. Our team has done a great job as well and stayed committed to finishing strong! We will continue on this TruHealth lifestyle as more and more people join along! Thank you, Mannatech!" – Cherene Assman
"Throughout the last three months, I have taken each day as it comes, and I've enjoyed an abundance of victories. On this body transformation journey, I knew I was not only losing weight and inches, but I was gaining empowerment. I have been provided continuous support from my team and coaches who are always there to offer encouraging words without judgement. I am proud of myself and my successes in the first three months of my transformation journey, and I know that I can reach the goals that I have set out for myself. Thank you, Mannatech!" – Rachelle Vardeh-Esakian
† A human clinical trial was recently completed on the TruHealth system as a whole, and the data are being analyzed.  The foundation of this system is slow, steady and sustainable improvements in body composition.  During a typical month, research suggests that individuals committed to regular intake of the TruHealth products and the dietary and behavioral components associated with the system may expect to lose up to 8 pounds and 2 inches in waist circumference.