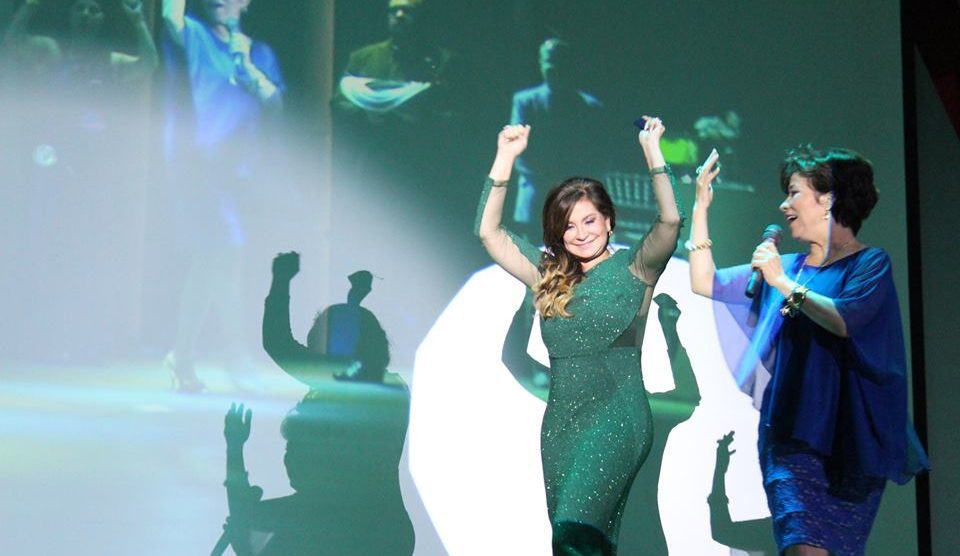 Mannatech Celebrates Growth and Achievement with Leadership Events in Mexico and Colombia
Mexico: Creo en Mi – Foro de Lideres
Mannatech Mexico's live-streamed Super Regional event took place in Guadalajara, Mexico on Saturday, November 12, which was met with great enthusiasm and a standing-room-only crowd.
The theme for this Foro de Lideres was "Creo en Mi" (Believe in Me). With an outstanding 450 in attendance, the event featured corporate and Associate leaders who shared business building insight to help encourage and inspire Associates.
Among the Associate speakers were Germain Vaca, Sandra Galan and Guillermo Lemble, Mirian Rodriguez and Daniel Bedolla, as well as Soraya Kan and Alex Lee. These leaders shared their own tips on how to successfully build a global business and how to reach the next level.
Mannatech Corporate leaders also shared their vision and updates for Mexico at the event including Chris Simons, Regional President of North America and EMEAA; Olga Zamudio, Sales Director of Ethnic Markets; and Jorge Paulin, General Manager of Mannatech Mexico. Associates were encouraged to work hard to qualify for Mannatech Incentives, enjoy the Mannatech Summit event in Hawaii in January and attend MannaFest 2017 in Vegas in April.
Recognition was given to New Presidential Directors as well as winners of the Cabo San Lucas Incentive to show support for their hard work and achievements.
Mannatech's Global Headquarters was excited to support the event with a live-stream and corporate attendance as part of the company vision to grow Latin America and offer Mannatech products and business opportunity to the people of Mexico.
To stay up to date with Mannatech Mexico, visit their Facebook Page.
Colombia: Empowerment Event
Mannatech Colombia held their Empowerment Colombia event in Bogotá, Colombia on Saturday, November 19. While Mannatech held a ribbon-cutting ceremony in February, this event celebrated the official launch in Colombia as Mannatech's 25th international market.
"Empowerment Colombia set the tone for Mannatech Colombia and other countries to come in the region," said Juan Carlos Arias, Mannatech General Manager for Colombia. "I believe Mannatech is the company to help people transform their lives. After seeing the faces of attendees following the event, I could see that they were leaving with a total belief not only in the company but in themselves."
The Empowerment event took place at the beautiful Hall 74, the newest Events Center in Bogotá. Top leaders, Associates and guests gathered from all over the country to learn more about Mannatech's vision for Colombia and its people.
Corporate leaders such as Mannatech CEO and President, Al Bala; Double Platinum Presidential Director and Mannatech Co-Founder, Ray Robbins; and General Manager of Colombia, Juan Carlos Arias shared distinguishing factors about Mannatech and the excellent products and business opportunity that the company provides.
International Associate leaders spoke as well, including Colombian-born Gold Presidential Director, Johanna Gil Bala; Mexico Presidential Directors, Mirian Rodriguez and Daniel Bedolla; Mexico Product Trainer, Dr. Lilibeth Paniagua; and Riczabeth Sobalvarro, the Latina face of Mannatech's Uth Skincare System.
To stay up to date with Mannatech Colombia, visit their Facebook Page.