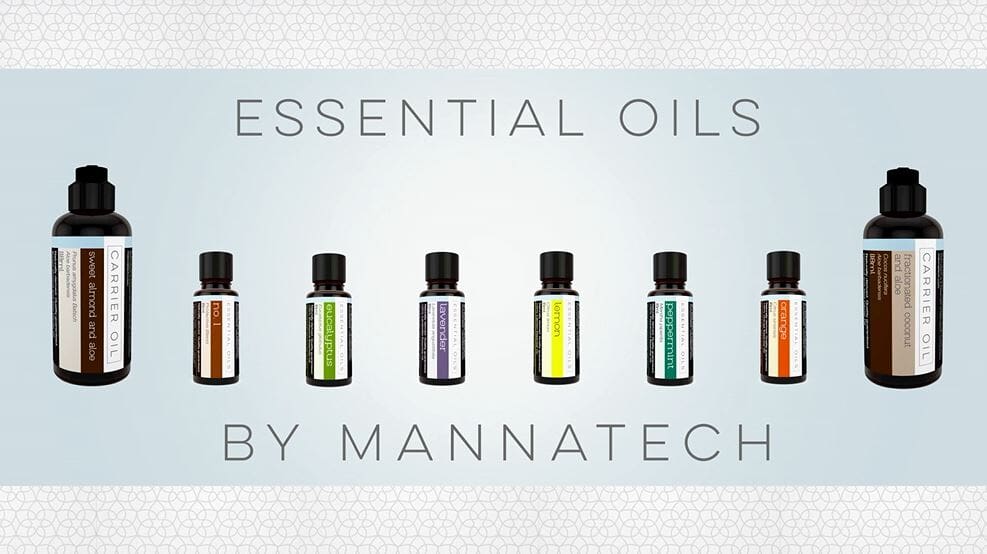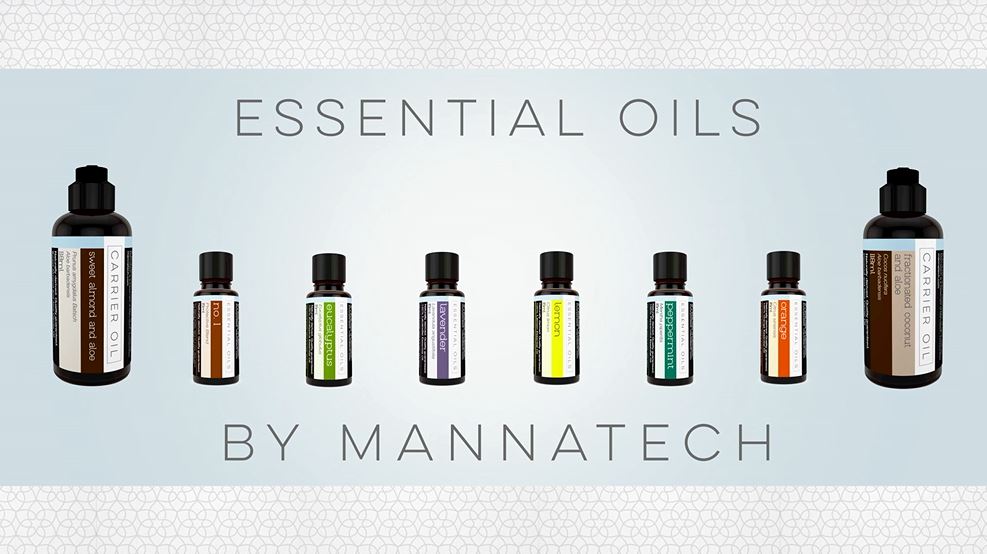 Mannatech Reveals New Line of Proprietary Essential Oils
Mannatech today has unveiled its new line of essential oils, including two carrier oils enhanced with glyconutrient-containing aloe vera, giving Mannatech a unique advantage over other essential oil distributors.
Mannatech revealed its new line of essential oils to thousands of customers and independent sales Associates from around the world at its annual conference, MannaFest℠, in Dallas, Texas.
"Mannatech's new oils, enhanced with glyconutrition, represent a true game changer. This takes our oils from a commodity to a product that is totally unique in the marketplace" said Mannatech's CEO and President, Alfredo "Al" Bala. "The use of essential oils has increasingly grown in popularity in recent years, and it's not going away. We believe we have found a way to take essential oils to another level of effectiveness by including glyconutrients.* This instantly makes Mannatech the leading developer of unique oils and gives our sales Associates a huge advantage and a great tool to build their businesses."
Mannatech has introduced glyconutrients for the first time into two carrier oils — a sweet almond and aloe carrier oil and a fractionated coconut and aloe carrier oil. Because of the potency of essential oils, carrier oils are often used to reduce the concentration of oils.
Mannatech's new line of essential oils includes lavender, peppermint, lemon, eucalyptus and a new orange oil. Additionally, Mannatech is introducing its proprietary No. 1 Protective Blend, a powerful oil designed to support overall health.*
Mannatech's essential oils are derived from natural oils found in plants that have been used for centuries by cultures all over the world for their fragrances and benefits. The essential oils can be diffused, inhaled or applied topically to help support physical, emotional, mental and spiritual well-being.
Mannatech essential oils meet stringent quality specifications and are put through a number of quality tests for identity and purity. These essential oils are free of solvents, synthetics and preservatives, do not contain genetically-modified DNA, are non-irradiated, are not tested on animals and are compliant with IFRA standards. Additionally, to ensure quality, Mannatech essential oils undergo optical rotation and refractive index testing, specific gravity testing, and organoleptic testing to confirm the identity of the oil.
To provide the best platform from which to enjoy Mannatech's new essential oils, the company has also introduced a new oil diffuser. The Mannatech Serenity Home Diffuser allows customers to create an invigorating or relaxing aromatic experience. The diffuser functions as a humidifier, atomizer and aroma diffuser in one simple-to-use product. It includes a soothing ambient light and covers up to 600 sq. feet.
The new line of essential oils as well as the Serenity Home Diffuser will be available for purchase in the U.S. only starting Tuesday, April 12 and will be released in additional markets around the world later this year.
To help its independent sales Associates create stable, long-term businesses, Mannatech has completed a full transformation of the company, where nearly every area of its operations has been changed in order to be more modern, global and competitive. A new brand was unveiled to thousands of Mannatech Associates from around the world at the company's global MannaFestSM event in Dallas, Texas Thursday evening. Today, the company introduced the new essential oils as well as other new, industry leading products, a new back office and a new company vision.
To begin transforming your life or the lives of those around you, please visit Mannatech.com.
Mannatech revela nueva línea de exclusivos aceites esenciales
Mannatech lanzó hoy su nueva línea de aceites esenciales (essential oils) que incluye dos aceites portadores enriquecidos con aloe vera que contiene gliconutrientes y que le otorga a Mannatech una ventaja única sobre los otros distribuidores de aceites esenciales.
Mannatech reveló su nueva línea de aceites esenciales frente a miles de clientes y Asociados de ventas independientes de todo el mundo en su conferencia anual, MannaFest℠, en Dallas, Texas.
"Los nuevos aceites de Mannatech, enriquecidos con gliconutrición, representan una verdadera innovación. Esto lleva a nuestros aceites a convertirse en un producto que es totalmente único en el mercado", indicó el CEO y Presidente de Mannatech, Alfredo "Al" Bala.
"El uso de los aceites esenciales a crecido continuamente en popularidad en años recientes, y eso no va a cambiar. Creemos que hemos encontrado la forma de llevar los aceites esenciales a otro nivel de efectividad al incluir gliconutrientes.* Esto hace instantáneamente a Mannatech el principal desarrollador de aceites únicos y le da a nuestros Asociados de ventas una enorme ventaja y una gran herramienta para construir sus negocios".
Mannatech introdujo los gliconutrientes por primera vez en dos aceites portadores: el aceite portador de almendra dulce y aloe, y el aceite portador de coco fraccionado y aloe. Debido a la potencia de los aceites esenciales, los aceites portadores a menudo se utilizan para reducir la concentración de los aceites.
La nueva línea de aceites esenciales incluye lavanda, menta, limón, eucalipto y un nuevo aceite de naranja. Adicionalmente, Mannatech está lanzando la exclusiva mezcla protectora No. 1, un poderoso aceite diseñado para respaldar la salud en general.*
Los aceites esenciales de Mannatech se derivan de aceites naturales encontrados en plantas y que han sido usados por siglos por culturas en todo el mundo por sus fragancias y beneficios. Nuestros increíbles aceites botánicos pueden difuminarse, inhalarse o aplicarse tópicamente para ayudarte a promover el bienestar físico, emocional, mental y espiritual.
Los aceites esenciales de Mannatech cumplen con rigurosas especificaciones de calidad y son sometidos a varias pruebas de calidad para su identidad y pureza. Estos aceites esenciales están libres de solventes, sintéticos y preservativos, no contienen ADN genéticamente modificado, no están irradiados, no han sido probdos en animales y cumplen con los estándares de IFRA.  Adicionalmente, para asegurar la calidad, los aceites esenciales de Mannatech pasan por pruebas de índice de refracción y de rotación óptica, pruebas de gravedad específica, y prueba organoléptica, para confirmar la identidad del aceite.
Para otorgar la mejor plataforma con la cual disfrutar los nuevos aceites esenciales de Mannatech, la compañía también ha introducido un nuevo difusor de aceites. El difusor Mannatech Serenity Home Diffuser permite a los clientes crear experiencias aromáticas revitalizantes o relajantes. El difusor funciona como un humidificador, atomizador y difusor de aroma, en un solo producto fácil de usar.  Incluye una relajante luz ambiental y cubre un espacio de hasta 600 pies cuadrados (56 metros cuadrados).
La nueva línea de aceites esenciales, así como el difusor Serenity Home Diffuser, estarán disponibles para la compra solo en EE. UU. a partir del martes 12 de abril, y se lanzarán a otros mercados internacionales más adelante en este año.
Para ayudar a sus Asociados independientes a crear un negocio estable, de largo plazo, Mannatech ha realizado una transformación completa de la compañía, en la que casi cada área de sus operaciones ha sido cambiada para ser más moderna, global y competitiva. El jueves en la noche, durante el evento global de la compañía MannaFestSM, que tuvo lugar en Dallas, Texas, se reveló una nueva marca frente a miles de Asociados de Mannatech en todo el mundo. Hoy, la compañía presentó los nuevos aceites esenciales, así como otros productos nuevos y líderes en la industria, una oficina virtual y una nueva visión para la compañía.
Para iniciar la transformación de tu vida o la vida de aquellos a tu alrededor, por favor visita Mannatech.com.