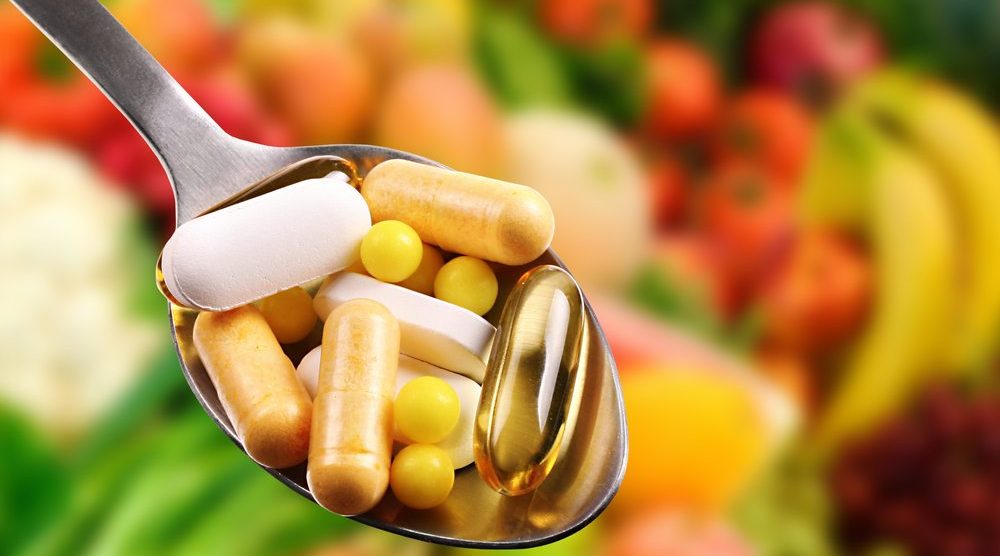 Mannatech Speaks Out Against Illegal Activity in the Dietary Supplements Industry
Mannatech supports the U.S. Justice Department's decision to target criminal activity within the dietary supplements industry so that consumers all over the globe can enjoy the safest, highest quality products possible.
The United States Department of Justice has recently made illegal activity in the dietary supplements industry, including illegal manufacturing, misbranded products with false labels and products that contain undeclared ingredients, an issue of high priority within its consumer protection agenda.
The DOJ has pursued civil and criminal cases against more than 100 makers and marketers of dietary supplements as a part of its nationwide sweep to fight against companies and individuals who profit from products that threaten consumer health.
Some supplement critics might categorize the entire supplements industry as suspect to these criminal activities that are a serious concern for consumers all over the world. But Mannatech's doctors and experts are taking a stand against competitors who engage in these illegal activities and put the entire industry at risk.
Mannatech Demands Quality, Delivers What it Promises
Mannatech's innovative glyconutritional technology differentiates the company from nearly all of its competitors in the nutritional supplement industry.
"In the last decade, Mannatech has spent tens of millions of dollars in research and development, seeking ways to best leverage its glyconutritional technology," said Dr. Steve Nugent, Mannatech's Senior Global Wellness Director and Chairman of the Mannatech Global Scientific Advisory Board. "We put forth every effort to demand quality and deliver what we promise so that our customers and consumers all over the world can rest-assured that our products are safe."
Mannatech's efforts include intensive, industry-standard testing and clinical research to provide its customers and Associates with valid, effective, science-backed products with strong health and wellness benefits.
"Mannatech stands behind every product we make, and we go the extra mile to ensure that our customers and their families receive only the best products possible," said Dr. Rolando Maddela, MPH, CCRP, Mannatech's Director of Clinical Research and Scientific Affairs. "We conduct clinical studies with universities and CROs not because we are required to, but because it is the right thing to do."
Mannatech's quality assurance program complies with the U.S. Food and Drug Administration's current Good Manufacturing Practices for dietary supplements, and many of Mannatech's core products are certified by NSF International. Mannatech includes a 180-day money-back guarantee on its products, and Mannatech's claims are based on a product substantiation Standard Operating Procedure that ensures claims are supported by valid science.
"Our products comply with many international regulatory agencies such as Health Canada, "TGA" in Australia, KFDA in Korea, Cofepriz in Mexico and Invima in Colombia," said Mannatech's CEO and President, Alfredo Bala. "Mannatech complies with all international agencies around the world, enabling us to be a safe, global supplier of wellness solutions."
Mannatech also recognizes the importance and value of kosher certification for its products. A number of the company's top-selling products sold in the U.S., South Africa and Canada have been certified by a reputable kosher certification agency, EarthKosher. The kosher symbol has become synonymous with food and dietary supplement accountability, quality and safety. Being certified kosher means that Mannatech's manufacturers and its product ingredients comply within a strict policy of kosher food laws, including cleanliness, purity and quality.
Mannatech's Supplements are Backed by Science
"Mannatech makes a promise of wellness through its products, and much of what Mannatech promises is backed by science," said Dr. Maddela. "Consumers can confidently take Mannatech's health and wellness products knowing that science supports their safety, quality and benefits. Mannatech has had a fully functioning Safety Monitoring unit since 1997."
Currently, 17 human clinical trials have been published, 12 of which were double-blind, placebo-controlled studies — the gold standard for product validation. Some of Mannatech's core technology has been validated by research conducted by independent scientists and published in peer-reviewed scientific journals.
Mannatech's Glyconutritional Technology is Protected by Patents
Supporting its proprietary products worldwide is the extensive patenting effort Mannatech uses to protect several of its products' value and uniqueness. In 2015, Mannatech reached 100 patents in major global markets, and as of 2016 has 118 patents issued, granted and validated on several of its product formulations.
"There are few nutritional supplement developers that can match Mannatech's 100-plus patents in global markets," said Dr. Stephen Boyd MD, PhD., a member of Mannatech's Global Scientific Advisory Board. "This exceptional accomplishment establishes Mannatech as a leading global developer of unique, high-value, quality health and wellness technology where its products are protected from becoming mere commodities."
Mannatech's patents are to ensure Mannatech's unique technologies are protected while helping consumers with their health and wellness needs. Mannatech has a proud history of diligently and successfully defending its patents.
Mannatech Sets the Industry Example
"Mannatech continues its commitment to setting the industry standard in creating safe health, wellness and skincare products for its customers around the world," said Dr. Nugent.
Lastly, Mannatech's scientific website, MannatechScience.org enables prospects, customers and independent sales Associates in the U.S. and South Africa to read more about Mannatech's clinical studies and product safety and efficacy.