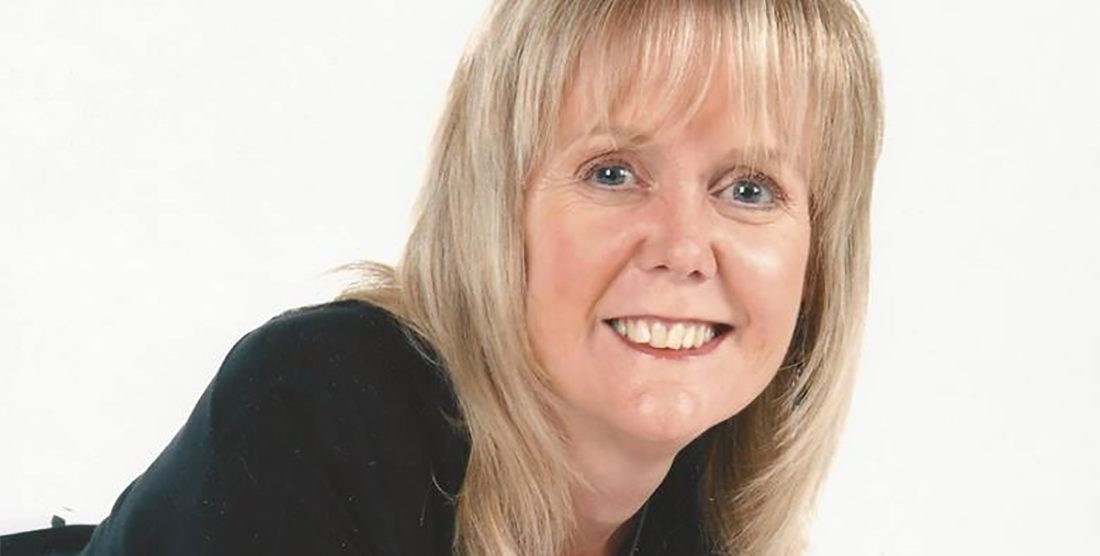 One Associate's Advice for Keeping Customers – Carey Fumerton
"You've got to take care of your customers and watch them come alive like butterflies."
Carey Fumerton, a 25-year veteran Associate of Mannatech, shares her wisdom for growing your Mannatech business by keeping yourself, and your customers, happy.
"The fortune is in the follow up," explains Carey. Watch this video to find out her strategies for improving customer service.†
Her sage advice includes such adages as:
Be a product of the product–when you feel a difference, they see a difference.
Continually work on your personal grow and keep investing in your training.
Encourage your customers to use the Customer Referral program and share the products with others.
Focus on incentives and take your team with you on incentive trips.
"I want the next 20 years to be amazing and I'm not settling – I want my health and I will keep doing my Mannatech business." says Carey. "Don't ever worry about tomorrow, just get up and treat your business like a job every day."
†Building a business takes time and a lot of hard work. All commissions and bonuses are earned through the sale of Mannatech products. Mannatech does not guarantee the amount of income or incentive rewards, if any, that an Associate participating in the Mannatech business will generate. As with any business, each Associate's business results may vary and will be based on, among other factors, the Associate's effort and skill, the customer base available to him or her, and the time devoted to the business.
---
Carey Fumerton,美泰经销商
"你得照顾好自己的客户,看着他们像蝴蝶一样获得重生。"
一位经销商关于留住客户的建议
Carey Fumerton 是有着 25 年经验的资深美泰经销商,她与大家分享了让自己和客户保持快乐的同时发展美泰业务的智慧。
Carey 解释说,"财富蕴藏在后续行动中"。点击访问她的点播视频,了解她改善客户服务的策略。† https://mannatechvideos.wistia.com/medias/88od5bzdqq
她充满智慧的建议包括以下信条:
成为产品的代言人 – 当您感到与众不同时,他们就会看到差异。
不断地为自己的个人成长努力,不断参加培训。
鼓励客户使用客户推荐计划并与他人分享产品。
专注于激励,带着团队一起参加激励之旅。
Carey 说:"我希望未来 20 年能取得惊人成就,我不想安于平淡——我希望自己健康,我会继续开拓我的美泰业务。"。"永远不要担心明天,只要每天起床把自己的业务当作一份工作。"
†开拓业务需要付出大量时间和辛勤劳动。所有佣金和奖金均需通过销售美泰产品才能获得。美泰并不能保证参与美泰业务的经销商都将获得期望的收入或激励奖。每位经销商的业务成果可能各不相同,除了其他因素之外,主要取决于经销商的努力程度和所具备的技能、可供开发的客户群,以及在业务上投入的时间多寡,这与开展其他任何业务一样。
---
Carey Fumerton, Asociada de Mannatech
"Tienes que cuidar de tus clientes y observarlos conforme despiertan a la vida, como si fueran mariposas".
El consejo de un Asociado para mantener a los clientes
Carey Fumerton, una veterana Asociada de Mannatech por 25 años, comparte su sabiduría para crecer tu negocio Mannatech al hacer felices a tus clientes y a ti mismo.
"La fortuna está en el seguimiento", explica Carey. Haz clic para ver su video para encontrar sus estrategias para mejorar el servicio a clientes. † https://mannatechvideos.wistia.com/medias/yf4e79v3ff
Sus sabios consejos incluyen proverbios como:
Sé un producto del producto – cuando sientes la diferencia, ellos ven la diferencia.
Trabaja continuamente en tu crecimiento personal y sigue invirtiendo en tu entrenamiento.
Motiva a tus clientes a usar el programa de Referencia de Clientes y comparte los productos con otras personas.
Enfócate en los incentivos y lleva a tu equipo contigo a los viajes de incentivo.
"Quiero que los próximos 20 años sean increíbles y no me voy a conformar- quiero mi salud y seguiré haciendo mi negocio Mannatech", dice Carey. "Nunca te preocupes del mañana, levántate y trata a tu negocio como tu trabajo diario".
†Construir un negocio toma tiempo y mucho trabajo duro. Todos los bonos y comisiones se ganan a través de la venta de productos Mannatech. Mannatech no garantiza una cantidad de ingreso o recompensas de incentivo, si existieran, que un Asociado participando en el negocio Mannatech puede generar. Como en cualquier negocio, los resultados del negocio de cada Asociado pueden variar y se basarán, entre otros factores, en el esfuerzo y habilidad del Asociado, la base de clientes disponible para él o ella, y el tiempo dedicado al negocio.
---
캐리 푸머튼, 매나테크 어소시에이트
"고객들을 아끼고 나비처럼 부지런히 다니며 돌보십시오."
고객 유지를 위한 한 어소시에이트의 조언
캐리 푸머튼은 25년간 매나테크의 어소시에이트로 일한 베테랑입니다. 그녀가 나와 고객이 행복해짐으로써 매나테크 비즈니스를 성장시킬 수 있는 지혜를 공유합니다.
캐리는 "운은 그 다음입니다" 라고 설명합니다. 캐리의 온디맨드 비디오를 클릭해 고객 서비스 향상 전략을 찾아보십시오. † https://mannatechvideos.wistia.com/medias/jld1zoq818
캐리의 현명한 조언에는 다음과 같은 격언이 포함됩니다.
제품의 제품이 되어보십시오 – 차이를 느끼면 차이가 보입니다.
개인적 성장을 위해 끊임없이 노력하고 교육에 계속 투자하십시오.
고객이 커스터머 리퍼럴 프로그램을 사용하고 다른 사람과 제품을 공유하도록 권장하십시오.
인센티브에 초점을 맞추고 팀과 함께 인센티브 여행을 떠나십시오.
캐리는 "앞으로 20년 동안에도 그대로 머물지 않고 계속 놀라고 싶습니다. 저는 건강하게 지내며 매나테크 비지니스를 계속 유지하고 싶습니다" 라고 말합니다. "내일을 걱정하지 마십시오. 그냥 일어나 비지니스를 일상으로 취급하십시오."
†비즈니스 구축은 많은 시간과 노력이 드는 일입니다. 매나테크 제품 판매를 통해 모든 커미션 및 보너스를 받을 수 있습니다. 매나테크는 매나테크 비즈니스에 참여하는 어소시에이트가 생성할 수 있는 소득이나 인센티브 보상 금액을 보장하지 않습니다. 모든 비즈니스와 마찬가지로 각 어소시에이트의 비즈니스 결과는 여러 요소, 어소시에이트의 노력과 기술, 고객이 이용할 수 있는 기반 및 비즈니스에 소요한 시간에 따라 달라질 수 있습니다.