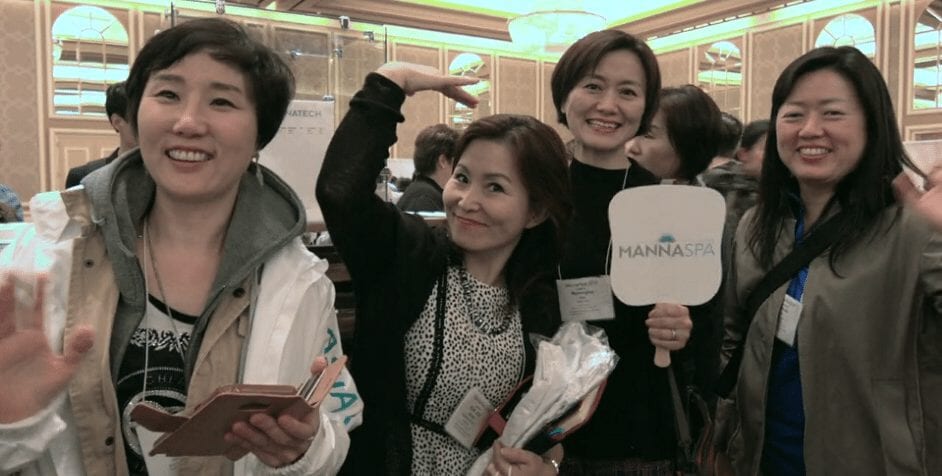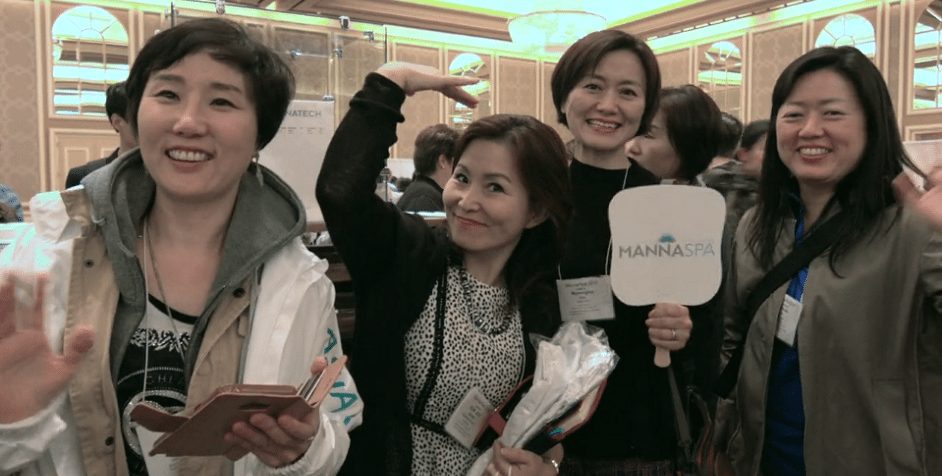 Tips for MannaFest 2017 – What to Know Before You Go!
MannaFest℠ 2017 is right around the corner! It's going to be an epic week – full of the best industry training by network marketing pro, Eric Worre, the industry's best new products, a state-of-the art storefront, an inside look at the science behind Mannatech's products, an exciting and fun M5M℠ Celebration, plus so much more.
Before you head off to Las Vegas and Caesars Palace for the trip of a lifetime, be sure you come prepared for what MannaFest 2017 might have in store for you! Here are a few tips to make this the most incredible MannaFest ever:
Pack Your Bags – Of course you'll need to pack clothes and other essentials for the week, but we also suggest that you bring an extra bag or suitcase. Pack an extra bag so that you can take your favorite Mannatech products back home with you, plus souvenirs and other things you might purchase while in Las Vegas.
Keep M5M Top-Of-Mind – The M5M Foundation's Executive Director, Sarah Bowen, will be in attendance at MannaFest to share the latest developments at the M5M Foundation. As always, if you would like to make a donation to the M5M Foundation, they will be able to accept your cash, credit card or check donation on-site. Take your casino winnings and consider making a donation!
Memorize Your Account Number – If you have your Mannatech Associate account number memorized ahead of time, it will make it much easier to check-in upon arrival and check-out at the storefront. If you are planning to purchase products on behalf of another member or Associate, make sure you have their numbers in advance and written down.
Plan Your Attire – Show everyone your Mannatech pride throughout the week by wearing your favorite Mannatech-branded gear. If you will be recognized on stage during the recognition ceremony on Saturday night, plan to wear something formal. If you plan to attend the M5M Celebration on Sunday night, remember that it is semi-formal attire.
Represent Your Country/Region – Represent your country or region in a way that distinguishes you from the rest! We encourage you to wear your country's colors, wave flags, be loud and let your presence be known.
Other Important Things to Know
Registration Check-in:
If you are opted-in to receive MannaFest emails, you will receive an email with your MannaFest confirmation. Bring this with you, and you will be able to scan the bar code located on your confirmation to print your badge at the self-check-in kiosks. No worries if you don't have this bar code, as you will be able to look up your registration by name.
If you have unassigned tickets that you are waiting to assign on-site or sell to someone on-site, you will need to accompany your guest to assist with checking in for the event.
After you check-in, make sure to stop by the translation headset pick up booth located in pre-function 1 and 2 to grab your headset for the weekend. All attendees will need to have a headset. All languages will be spoken from stage and we do not want anyone to miss our incredible presentations!
Storefront Checkout:
We will have a new Point of Sale checkout system in the Storefront to make your checkout experience quick and easy. In addition, we will have staff in the Storefront that can help you no matter your native language.
There will be a sign at each cashier line so you know which one is the right line for you. All lines will accept all major credit/debit cards. (key it, swipe it, or chip it) Cash is also accepted in all lines.
Please be aware that orders will need to be placed one at a time. You will be able to do multiple orders, these orders will need to be completed individually.
As a courtesy to those in line behind you, please do not have others bringing you product while your order is being placed.
Meals:
Meals will be available for purchase in the pre-function area at a discounted rate on General Session days outside the Storefront. Save time and stop by before you go in to Storefront or after you shop.
As a reminder, a few other things you can expect at MannaFest 2017 include state-of-the art technology, the opportunity to mingle with Mannatech celebrities such as Dr. Nugent and Al Bala, discounted products and specials, in-language information, an Internet Café, the MannaSpa and a TruHealth booth where you can try out our new InnerScan™ Body Composition Analyzer.
You will have exclusive, early access to the new products in the storefront by attending the event, however, there are a few terms and conditions that customers should be aware of before the event:
Products will be for sale while supplies last. Once sold out, that's it. So be sure to purchase early in the event to secure your products. All sales are final.
No refunds or exchanges will be made at the event.
Purchases are not available for auto order.
Loyalty Redemption does not apply.
Purchases must be made with cash or card only (no personal checks or traveler's checks).
No orders will be backdated. BP 4 ends on Friday, April 7 and BP 5 begins on Saturday, April 8. For your convenience, the Storefront will be open extended hours from 5-9 p.m. on Friday, April 7.
If you haven't already bought your ticket and reserved your hotel room, now is the time to do it! Share this update with your team and get ready for a New You in Vegas!