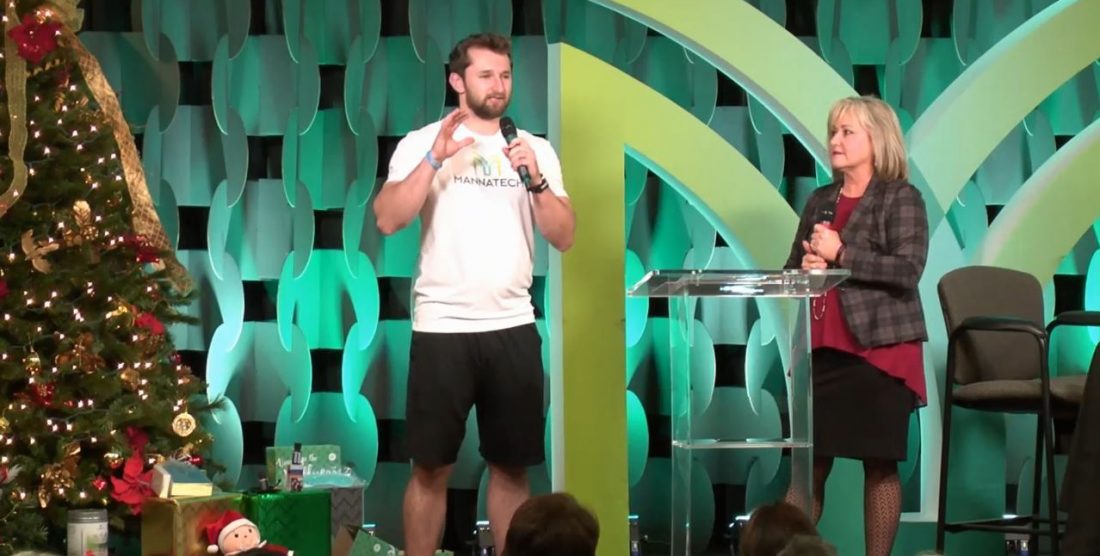 Video: Watch the TNL Broadcast to Learn More about the 20K Transformation Challenge
At our recent Tuesday Night Live, we discussed our 20K Transformation Challenge. Utilizing our TruHealth™ Fat-Loss System, we are challenging you to prioritize your health and wellness in the new year as we come alongside you to help you succeed.
Make your TruHealth Commitment to transform your body in 2017, and participate in our Transformation Challenge for all the support you need to achieve your goals. Plus, you'll even have the chance to win cash prizes!
Track your progress each month, and receive tips and training from our very own virtual transformation coaches. We'll be here to help you every step of the way and celebrate your victories.
Take the TruHealth Commitment today, and start recruiting friends to join you in the Transformation Challenge to make 2017 a year you'll never forget.
Watch the video to learn more about the 20K Transformation Challenge, and stay tuned for more updates.
---
视频: 观看星期二晚间现场直播了解更多有关2万转型挑战(20K Transformation Challenge)
在我们最近星期二晚间现场直播,我们公布了许多有关2万转型挑战(20K Transformation Challenge)细节。利用我们的TruHealth™减脂系统,我们向您发起挑战在我们帮助您事业成功的同时将您的健康和保健放在优先地位。
在2017年用健康承诺计划来改变您的身体,并参加我们的转型挑战来支持您实现您的目标。此外,您甚至有机会赢得现金奖励!
每月跟踪您的进度,并从我们自己的模拟健身教练那里得到提示和培训。我们在这里一步一步帮助您至最终欢庆您的胜利。
今天就来参加我们的TruHealth承诺计划,并招募朋友们加入您的转型挑战,让您的2017年成为令人难忘的一年。
敬请观看视频来了解有关2万转型挑战信息,并关注更多更新。
---
Video: Mira la transmisión del martes por la noche para aprender más sobre el Reto de Transformación 20K
En nuestro reciente evento en Vivo de Martes en la Noche, presentamos más detalles sobre nuestro Reto de Transformación 20K. Utilizando nuestro sistema de pérdida de grasa TruHealth™, estamos retándote a priorizar tu salud y bienestar en el año nuevo, al mismo tiempo en que estamos a tu lado para ayudarte a tener éxito.
Únete al Compromiso TruHealth para transformar tu cuerpo en 2017, y participa en el Reto de Transformación para obtener el apoyo que necesitas para alcanzar tus metas.  Además, ¡tendrás la oportunidad de ganar premios en efectivo!
Dale seguimiento a tu progreso cada mes, y recibe consejos y entrenamiento de transformadores instructores virtuales. Estaremos aquí para ayudarte en cada paso del camino para celebrar tus victorias.
Haz el compromiso TruHealth hoy mismo, y empieza a reclutar a amigos para que te ayuden a lograr el Reto de Transformación 2017, un año que nunca olvidarás.
Mira el video para obtener más información del Reto de Transformación 20K, y mantente al tanto para más actualizaciones.