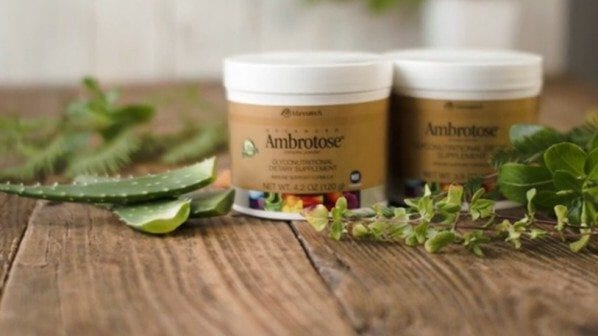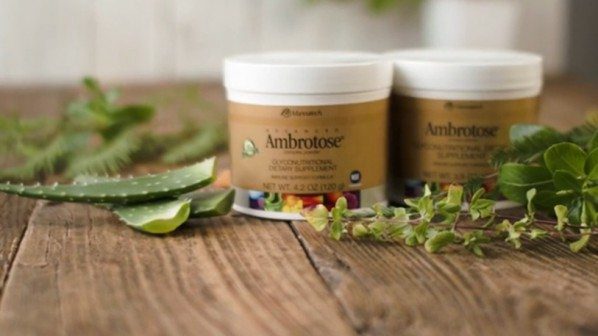 Why Ambrotose® Powders Are The Best Supplements Available
Why Ambrotose® Powders Are The Best Supplements Available
By Alfredo "Al" Bala, President & CEO of Mannatech Inc.
I don't think it is a boast to say that Mannatech's Ambrotose powders are the best nutritional supplements on the market today. They are the core products for Mannatech and are the flagships of the glyconutritional technology market.
No one has been able to create products as potent or with a history of successfully changing lives and bringing health and wellness into millions of homes as we have with our Ambrotose powders.*  What differentiates Ambrotose products from just about anything else on the supplement market is that it is original technology.
Most nutritional supplements are commodities, but not Ambrotose. Take for instance a multivitamin formula. What you will find is that one formula is manufactured and used by many supplement companies. They will create an attractive package and label with "new and improved" stamped on it. But there is nothing unique about the product and, in fact, it is the same formula regardless of the name on the bottle. That is the definition of a commodity, and that is as far from Ambrotose as you can get.
Mannatech has been the pioneering leader developing glyconutritional technology, with Ambrotose being at the center of that development. Over the years, the company has spent tens of millions of dollars in research and development looking for ways to deliver the wellness properties of Ambrotose to its customers. But the best part about Ambrotose is that science supports our endeavors to bring health and wellness to the world.*
As you know, Mannatech's glyconutritional technology has undergone eight human clinical trials that have been published, six of which were double-blind, placebo-controlled studies — the gold standard for product validation. These studies have focused directly on Ambrotose powders. So while it may sound like a boast, we have the science to back up our talk.
We can get extremely specific with our science. Go to MannatechScience.org and you can see many of the studies that were conducted by independent researchers on Ambrotose and the results. For example:
Four placebo-controlled trials of more than 150 healthy adults indicate that intake of Ambrotose powder can support cognitive health.
In three trials, a single serving of Ambrotose powder:

Improved subjects' visual discrimination and working memory;
Enhanced brain wave frequencies associated with attention or alertness and enhanced brain wave potentials associated with language processing;
Improved memory and cognitive function*
In a randomized, double-blind, 12-week placebo-controlled trial, Ambrotose complex:

Significantly improved memory tension and mood*
Subjects who took Ambrotose powder also reported improved sleep, increased calmness, concentration and clear-headedness*
Pre-clinical studies suggest that Ambrotose powders exert positive effects on the immune system, brain and the gastrointestinal tract*.
Ambrotose may help you think more clearly, rest easier, sleep better, support a healthy immune system — together that means Ambrotose can help you feel good.* That is not hype. Those are benefits we can share with the world anytime we want to help someone improve their wellness.*
As we have seen, our clinical studies represent mainstream methods used by the pharmaceutical industry to test effectiveness with as little bias as possible. But the stories we hear from people who use Ambrotose and other Mannatech products are nothing short of amazing.
For instance, Germain Vaca Rodriguez found a fountain of energy in Mannatech:
"The first product that I took from Mannatech worked spectacularly. I felt better and I felt I had much more energy.* I was so excited that I wanted to share my amazing experience with those around me."
Chris Gregory of Australia said everyone who uses Ambrotose is better for it:
"One of the greatest benefits of being involved with Mannatech and using their incredible products is what it has done both for our own health and that of others."
Builder Benlo Schmidt found Ambrotose has kept him stronger than fellow workers at the job site:
"I am 48 and have both been blown-away by what these products have been able to do…as the guys half our age on the building site have a hard time keeping up [with me]."
Mike Greer is a Triathlon competitor who has used Ambrotose to keeping him racing, even at 76:
"Mannatech has outstanding products to help athletes perform at a high level, and I feel like I'm a living example."
Those around Kathy Martz saw improvement and wanted in:
"My friends could see the difference and wanted whatever I was taking."
Lucy Kupish DelSarto has depended on Ambrotose to keep her competitive in the game she loves:
"At 52, I'm still competing at the top skill level in my sport of racquetball, and people guess me to be 10-20 years younger than I am. Mannatech is a part of my vitality and health."
Ambrotose plays such a major role in Mannatech's worldwide success that a majority of the 100-plus patents we have in major global markets are specific to Ambrotose-related products.
So while it may sound like bragging, I think we can clearly and proudly say that Ambrotose is the best nutritional supplement on the market today.