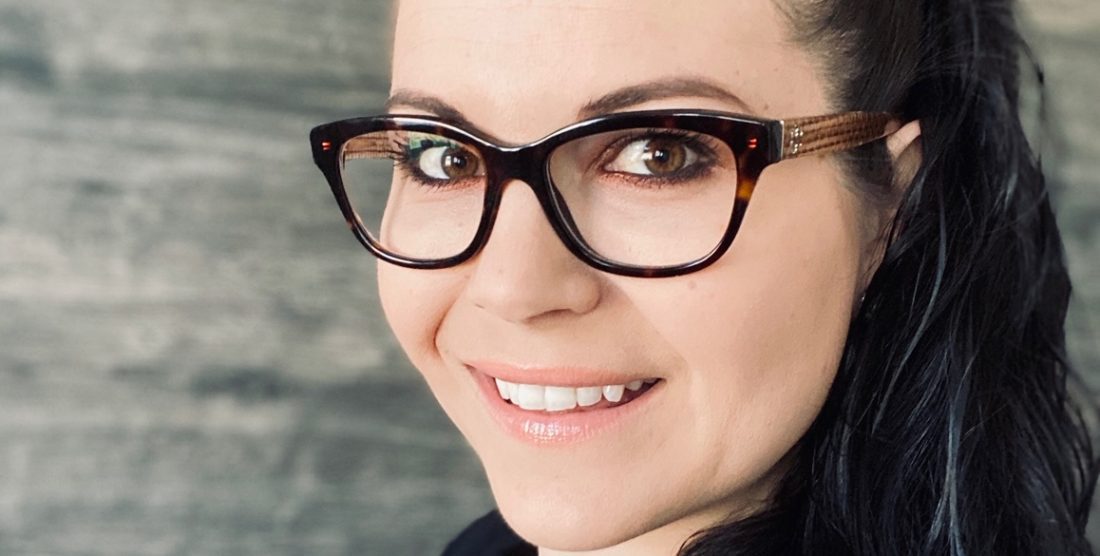 4 Steps for Mastering the Mannatech ATM System
"The Amazing ATM System is the best system in the world – I just love it!"
Loredana provides a detailed overview for how to win at running your business. See how to schedule your time and set goals for success.†
Loredana says you must believe to receive! Find out her tips for using social media to grow your Mannatech business!
Use these 4 steps every single day:
STEP1: Invest 30 minutes in personal development – gratitude journal and affirmations.
STEP 2: Take 30 minutes for a workout or meditation – use a timer!
STEP 3: Deliver value – rock a live video on Facebook once a week.
STEP 4: Create your social media posts using the 10-4-1 formula for success.
Learn how to pique people's interest by using the ATM system as part of your global, mobile and social routine.
†Building a business takes time and a lot of hard work. All commissions and bonuses are earned through the sale of Mannatech products. Mannatech does not guarantee the amount of income or incentive rewards, if any, that an Associate participating in the Mannatech business will generate. As with any business, each Associate's business results may vary and will be based on, among other factors, the Associate's effort and skill, the customer base available to him or her, and the time devoted to the business.
---
4 Pasos Para Dominar el Sistema ATM de Mannatech
"El increíble sistema ATM es el mejor sistema en el mundo – ¡Simplemente me encanta!"
Loredana te da un resumen detallado sobre cómo operar tu negocio. Ve cómo programar tu tiempo y establecer metas para el éxito.†
¡Loredana dice que debes creer para recibir! ¡Encuentra sus consejos para usar las redes sociales para crecer tu negocio Mannatech! https://mannatechvideos.wistia.com/medias/wds8gtb97g
Usa estos 4 pasos cada día:
PASO 1: Invierte 30 minutos en desarrollo personal – un diario de gratitud y afirmaciones.
PASO 2: Dedica 30 minutos para ejercicio o meditación – ¡usa un cronómetro!
PASO 3: Entrega valor – lanza un video en vivo en Facebook una vez a la semana.
PASO 4: Crea tus propias publicaciones en redes sociales usando la fórmula 10-4-1 para el éxito.
Aprende cómo interesar a las personas usando el sistema ATM como parte de tu rutina global, móvil y social.
†Construir un negocio toma tiempo y mucho trabajo duro. Todos los bonos y comisiones se ganan a través de la venta de productos Mannatech. Mannatech no garantiza una cantidad de ingreso o recompensas de incentivo, si existieran, que un Asociado participando en el negocio Mannatech puede generar. Como en cualquier negocio, los resultados del negocio de cada Asociado pueden variar y se basarán, entre otros factores, en el esfuerzo y habilidad del Asociado, la base de clientes disponible para él o ella, y el tiempo dedicado al negocio.
---
掌握美泰 ATM 系统的 4 个步骤
"神奇的 ATM 系统是世界上最好的系统——我太喜欢它了!"
Loredana 详细描述了如何在运营业务的过程中取得成功。了解如何安排时间和设定成功的目标。†
Loredana 认为您必须相信才会接受!了解她利用社交媒体发展美泰业务的秘诀!https://mannatechvideos.wistia.com/medias/j1avww3ejq
每天都使用以下 4 个步骤:
步骤 1:每天在个人发展上投入 30 分钟——书写感恩日记和肯定。
步骤 2:花 30 分钟锻炼或冥想——使用计时器!
步骤 3:传递价值观——每周在 Facebook 上播放一次实时视频。
步骤 4:使用 10-4-1 成功公式创建社交媒体帖子。
学习如何使用 ATM 系统作为全球、移动和社交例程的一部分来激发人们的兴趣。
†开拓业务需要付出大量时间和辛勤劳动。所有佣金和奖金均需通过销售美泰产品才能获得。美泰并不能保证参与美泰业务的经销商都将获得期望的收入或激励奖。每位经销商的业务成果可能各不相同,除了其他因素之外,主要取决于经销商的努力程度和所具备的技能、可供开发的客户群,以及在业务上投入的时间多寡,这与开展其他任何业务一样。
---
매나테크 ATM 시스템 숙지를 위한 4가지 단계
"제가 사랑하는 ATM 시스템은 세계 최고의 시스템입니다!"
로레다나는 성공적인 비즈니스 운영을 위한 세부적인 내용을 제공합니다. 어떻게 시간을 계획하고 성공을 위한 목표를 세우는지 알아보십시오.†
로레다나는 반드시 믿어야 한다고 말합니다! 소셜 미디어를 이용해 매나테크 비즈니스를 성장시키기 위한 팁을 찾아보십시오! https://mannatechvideos.wistia.com/medias/h9nxq7xbhi
매일 이 4단계 이용하기:
1단계: 자기 개발에 30분 투자하기 – 감사의 일기 및 확인
2단계: 30분 동안 운동이나 명상하기 – 타이머 이용!
3단계: 가치 전달 – 일주일에 한 번 페이스북 라이브 비디오로 다짐합니다.
4단계: 성공을 위한 10-4-1 공식을 사용해 소셜 미디어에 포스팅합니다.
ATM 시스템을 전 세계의 모바일용 교류의 일부로 이용해 사람들의 관심을 끄는 방법을 배워보십시오.
†비즈니스 구축은 많은 시간과 노력이 드는 일입니다. 매나테크 제품 판매를 통해 모든 커미션 및 보너스를 받을 수 있습니다. 매나테크는 매나테크 비즈니스에 참여하는 어소시에이트가 생성할 수 있는 소득이나 인센티브 보상 금액을 보장하지 않습니다. 모든 비즈니스와 마찬가지로 각 어소시에이트의 비즈니스 결과는 여러 요소, 어소시에이트의 노력과 기술, 고객이 이용할 수 있는 기반 및 비즈니스에 소요한 시간에 따라 달라질 수 있습니다.