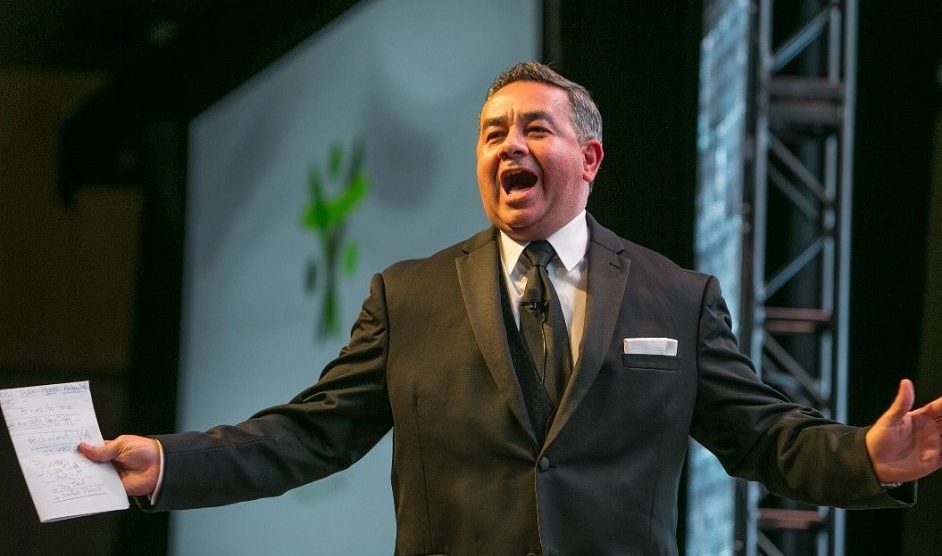 Mannatech Sets the Stage for Breakout Year in 2016
Mannatech has experienced an eventful second half of the year as it launched a series of positive growth initiatives that are driving the company to new heights and setting the stage for a breakout year in 2016. These initiatives include the realignment of its leadership team, the release of new products and promotions, as well as the establishment of a global scientific advisory board.
Collectively these growth initiatives are increasing the excitement and confidence of the company's world-wide network of independent sales Associates, as its new CEO and President, Al Bala, puts the needs of Associates and their customers as the top priority.
The most important event this year was the August promotion of its President, Bala, to the position of Chief Executive Officer. Bala's promotion has been instrumental in shifting the company culture to be more focused on the company's independent sales Associates and on international growth. Bala has also been a vital part in maintaining the entrepreneurial spirit of Mannatech's Associates by working to provide them with the best rewards, recognition, support, tools and training in the direct sales industry.
"I have no doubt in my mind that our best days are ahead of us at Mannatech. I am wholly focused on the success and care of our outstanding sales Associates around the globe," said Bala. "I have spent many years working as a sales Associate, so I have a unique perspective how to best serve our sales teams. I am excited and proud to now be the chief advocate for our Associates and lead Mannatech into the future."
Bala has more than 35 years of experience working in the direct sales industry, including 28 years in the field. He served as President of the company before taking over as CEO in August. Bala is excited about this opportunity because he believes he is inheriting a company built on a strong foundation of scientifically-validated products, a dynamic international market and a leadership team that is committed to a culture of compliance which is a model for the industry.
Throughout his tenure at Mannatech, he has helped return Mannatech to profitability while helping the company expand in to 15 countries, including Mexico, Spain, China, Scandinavia and South African countries. Soon Mannatech will be opening up in Colombia, the company's first South American office.
Under Bala's leadership, the company also announced a series of executive promotions designed to fuel the company's continued global expansion and commitment to providing world-class support to its independent sales Associates and customers. Joel Bikman was promoted to the position of Senior Vice President of Sales and Marketing and Landen Fredrick was promoted to the position of Senior Vice President of Supply Chain and IT. Additionally, Chris Simons, Regional President of EMEA, added North America to his areas of responsibility. Also, Russ Wood, Vice President of Hong Kong Sales and Marketing, was promoted to Regional President of Greater China where he will lead the company's continued growth in Hong Kong and bring the Mannatech opportunity to new territories within China.
"We are committed to supporting the entrepreneurial spirit of our sales Associates, and to do so we need to move quickly and on an international scale," said Bala. "These outstanding leaders will ensure we create a culture where our sales Associates can build the best, most stable, long-term businesses possible. By providing our sales Associates with results-driven leadership, we'll be able to elevate our sales Associates and continue to experience the revenue and profit growth we've seen during the last few years."
Plans to develop Mannatech's Global Scientific Advisory Board were announced in September. The board will be comprised of third-party experts in the nutrition, medical, science, health and wellness fields to further support and advance Mannatech's continued commitment to providing groundbreaking, science-backed nutritional supplements to its worldwide customer base.
"Establishing the Scientific Advisory Board demonstrates Mannatech's commitment to providing the highest quality, science-backed technologies that will delight our customers and that our sales Associates can use effectively to build their business around the world," said Bala. "While there are many skincare and nutritional supplement companies, few have the technology that Mannatech has, which is backed by clinical studies, industry leading quality controls and patents. The Scientific Advisory Board will bring substantial and important expertise to our overall technology and product development process."
In the last several months, Mannatech has been actively rolling out new products across the globe.
At Asia MannaFest, Mannatech launched two new products exclusive to Korea, Cognitate™, a brain health support product and Freshden, a premium, fluoride-free toothpaste containing aloe vera gel. At the same time in Japan, the company released its new skincare product, Mannatech Gel Mask, expanding the company's suite of skincare products in Asia. In addition, the company launched its most legendary ingredient, Manapol® powder, the highest quality aloe vera gel extract in the world, in the U.S.
Gearing up for the holidays, Mannatech developed several strategic fourth quarter holiday product promotions designed to engage current and past Associates throughout the end of the year, which is a new concept for the company. The holiday promotions include the introduction of Mannatech 100% Essential Oils™, a set of essential oil products, which have been very well received. Along with the essential oils, Mannatech introduced a set of seasonal products that are designed for gift giving during the holidays. Mannatech Associates will also be treated to a number of potent product discounts during its Black Friday and Cyber Monday promotions.
Mannatech will be undertaking its biggest effort yet in the coming quarters as it transforms the company from the inside out. Mannatech will introduce a new brand and image, a new back office system for its Associates, a set of new, high-demand products and a revised compensation plan to help Associates grow their businesses and delight their customers. These will be unveiled and launched at the April gathering of worldwide Mannatech Associates and customers at MannaFest 2016 in Dallas, Texas.
"Mannatech is on the verge of new, exciting, transformational changes that will enable its independent sales Associates to grow their businesses and make a difference," said Bala. "These changes will also transform Mannatech's business in each and every market and make it easier for our Associates to grow their businesses globally. There are many exciting things on Mannatech's horizon. The company is not taking small steps, and by the second quarter of 2016, there will be an almost entirely new Mannatech. Mannatech Associates will be able to be more entrepreneurial with a great new brand backed by a set of compelling consumer products with an office technology that enables them to run their business more effectively. Along with a new compensation plan that rewards entrepreneurial activity and corporate support dedicated to their success, Mannatech will be the place to be for network marketers and customers seeking wellness solutions."