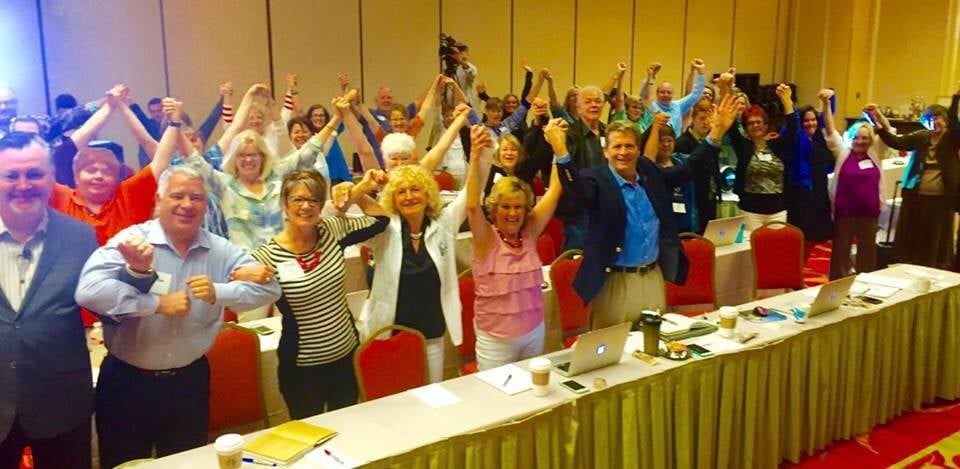 Mannatech's First-Ever Social, Mobile, Global Bootcamp Training Demonstrates Company's Commitment to Associate Success
Attendees from all over the world traveled to meet in Dallas, Texas, for the first-ever Social, Mobile, Global Bootcamp. Mannatech brought together three continents, including North America, Africa and Europe, where Associates not only attended the training in-person but also via live stream. Attendees left the event with the confidence and energy needed to use social media as a platform to expand and catapult their businesses.
Mannatech is committed to helping Associates achieve success with their businesses, and the company's recent Social, Mobile, Global Bootcamp demonstrated its dedication to providing social media training to meet the needs of its business builders.
To further demonstrate Mannatech's commitment, the company's CEO and President, Al Bala, announced from stage that it will be hosting another Social, Mobile, Global Bootcamp in a few months. The next Bootcamp is expected to cover social media basics plus there will be a more advanced training segment for those that attended this training and want to continue to grow. So, if you missed the first Social, Mobile, Global event, Mannatech will be bringing back the basics course as well.
At the Social, Mobile, Global Bootcamp, social media and direct selling experts, Jessica and Ray Higdon and Ty Tribble taught actionable, proven steps and strategies that can be duplicated immediately by those that attended and viewed online. Here are just some of the highlights of the topics covered at the event:
Ray's and Jessica's story – including how they became top earners in their direct selling business with the help of social media
Why social media works
Becoming attractive on social media
How to prospect on social media
Using the Mannatech+ mobile app to enhance prospecting and share Mannatech
Keeping it simple on social media
What NOT to do on social media – including begging, chasing, desperation and being defensive
How to stay compliant
Attendees who traveled to Dallas received a free online copy of Ray and Jessica's four module training course – The Cold Market Recruiting Blueprint, happy hour and an informal bonus session with Jessica and Ray Higdon and Al Bala after the event.
If you weren't able to attend or watch the live stream, you can still sign up for the recorded sessions. Visit MannatechLive.com or click here to purchase the replay. All subscriptions will expire on September 1, regardless if purchased prior to the event or after the event. Purchase the replay today and share it with your friends!