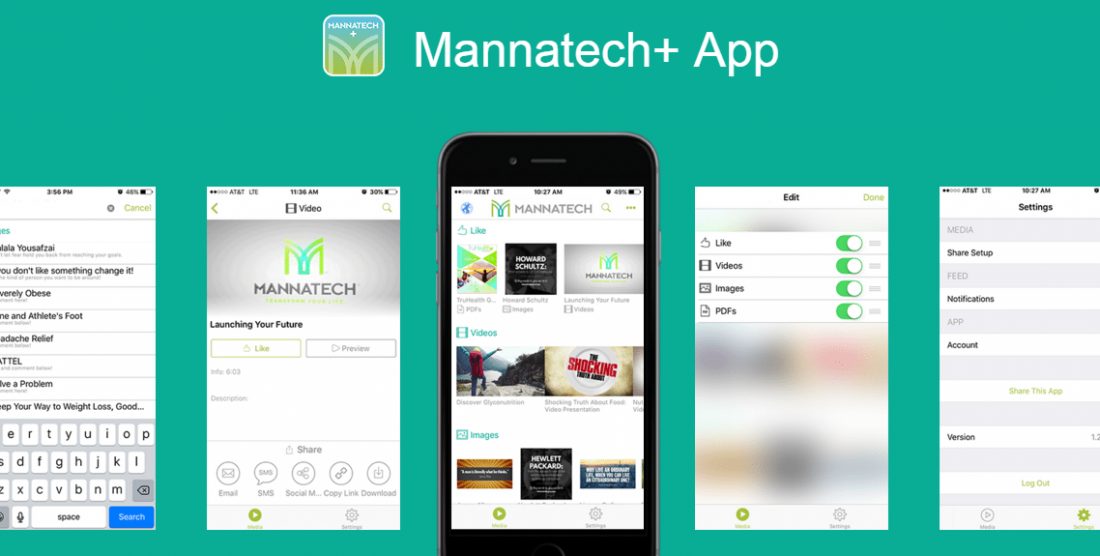 Sharing your Mannatech Business Just Got Cheaper
Have you downloaded the Mannatech+ Lite app yet? It's great and it's FREE. You can share your business from the palm of your hand and take it everywhere you go.
And the best part — Mannatech is extending the low $9.95 per month price of the Premium Version of Mannatech+ indefinitely! And with new features and content added to it constantly, it makes a great addition to your business.
To sign up and gain access to both Mannatech+ apps, sign in to your Backoffice at www.mannatech.com. Then scroll to "My Business" and select "Mannatech+." Once you subscribe, you will receive an email with download information for your phone.
2020 is going to be a great year at Mannatech! We can't wait to get started.
---
分享您的美泰业务更加方便了
是否已下载 Mannatech+ 精简版应用程序?该版本非常棒,并且免费。您可以通过手机随时随地分享业务。
最重要的一点 — 美泰无限期延长 Mannatech+ 高级版 9.95 美元/每月优惠活动!该应用增加了新功能和内容,可为您的业务带来更好的收益。
要注册并使用两个版本的 Mannatech+ 应用程序,请在 www.mannatech.com 上注册您的管理后台。然后,滚动到"我的业务"并选择 "Mannatech+"。订阅后,您将收到包含手机下载信息的电子邮件。
对美泰而言,2020 年将是令人充满期待的一年!我们热切期盼新一年的开始。
---
Compartir tu negocio Mannatech es ahora más barato
¿Ya descargaste tu aplicación Mannatech+ Lite? Es maravillosa y es GRATIS. Puedes compartir tus negocios desde la palma de tu mano y llevarlos a donde quiera que vayas.
¡Y lo mejor de todo — Mannatech está extendiendo el bajo precio de $9.95 al mes para la versión Premium de Mannatech+, indefinidamente! Y con nuevas funciones y contenido agregado constantemente, es una maravillosa adición a tu negocio.
Para registrarte y obtener acceso a ambas aplicaciones Mannatech+, inicia sesión en tu oficina virtual en mannatech.com. Luego pasa a "My Business" ("Mi Negocio") y selecciona "Mannatech+". Una vez que te suscribas, recibirás un correo electrónico con información para descargar en tu teléfono.
¡El 2020 va a ser un año maravilloso para Mannatech! No podemos esperar a que empiece.