Transformation Challenge: Meet Virtual Transformation Coach, Jesse Jackson (Video)
Mannatech's Transformation Challenge can help you achieve your fitness goals for 2017. Visit NewYou90.com to take the challenge, and you could win cash for your inches lost.
In this video, meet Virtual Transformation Coach, Jesse Jackson.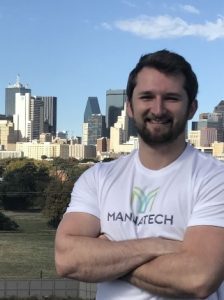 About Jesse
Age: 27
Location: Arlington, TX
As a former basketball player who blew out his knee, Jesse understands the demands of the athlete as well as the struggles that pre and post-surgical patients may face. This experience led to him having a tremendous passion for injury prevention and pain management amongst every client he coaches.
After working as a corporate trainer for more than two years, he decided to expand his vision and passion and founded his own fitness company. Jesse has a great passion for teaching clients as well as trainers in the field of fitness, and he specializes in injury prevention and corrective exercise.
He has experience in a variety of areas, including weight loss, strength, muscle gain, general health and wellness, chiropractic functional rehab, and he is a Silver Sneakers Instructor.
Watch Jesse's video and sign up today for the Transformation Challenge!
In addition to taking the New You in 90 Challenge, be sure to register for MannaFest℠ 2017 to reveal a New You in Vegas!