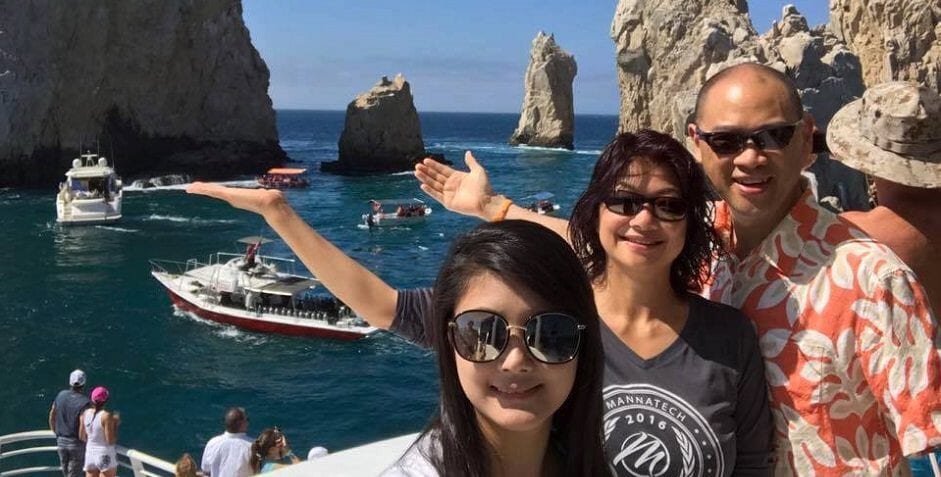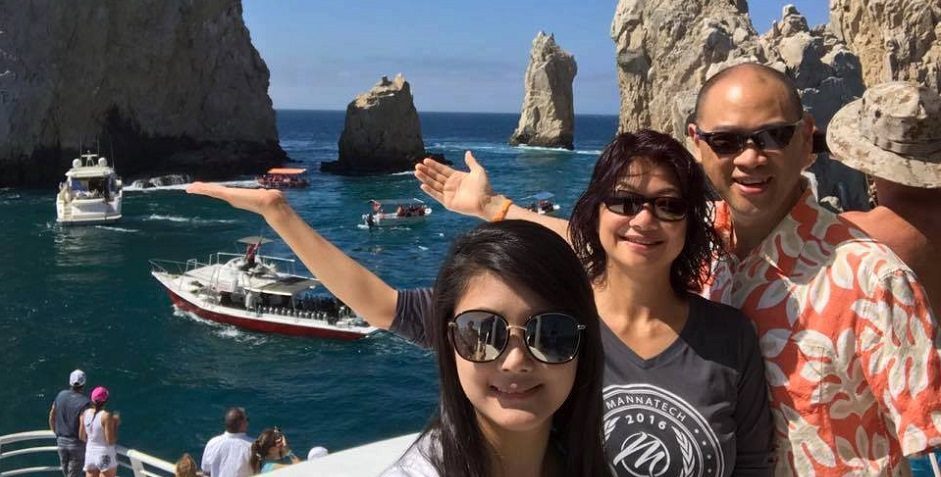 Mannatech's 2017 Cabo Incentive Trip Displayed Fun, Luxury and Good Times
Mannatech's unbelievable Incentive Trip to Cabo gathered top elite leaders from North America and Colombia into one beautiful setting to celebrate the hard work and successes they and their teams accomplished with some of the best luxuries that paradise has to offer.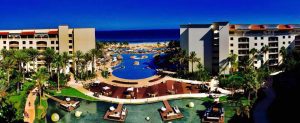 "I have been on more than 40 Incentive Trips in my direct selling career, and I would have to say attending my first Mannatech Incentive Trip was definitely not a disappointment. In fact, it exceeded my expectations. The organization, the comradery, the entertainment, the swag, the location …should I go on? It was all first class! If you have never attended an Incentive Trip with Mannatech make sure you are on the next one. There is nothing like vacationing on someone else's dime! By the way, I know where we are going next and it is one of my favorite destinations!" – Laurie Lambert, Mannatech's Sales Director, North America
Mannatech offers only the best for its Incentive Trips, and Cabo was no exception. Not only did leaders from North America and Colombia get to spend time and experience this exceptional time together, they were able to enjoy accommodations at the luxurious Hyatt Ziva, an all-inclusive resort with beautiful beach views of the Sea of Cortez, delectable dining and exciting activities and unparalleled amenities supported by first-class service.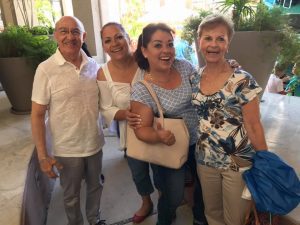 "Eva and I were just ecstatic about the opportunity to have earned the Cabo Challenge! Four years ago I put the Cabo San Lucas Arch on a dream board, and it became a reality as we had an exclusive boat tour around the point of the peninsula. The all-inclusive resort felt like total pampering, with many different restaurants, pools, dinner and dancing on the beach by moonlight and meeting many new friends! We never want to miss another incentive again! We are so grateful to Mannatech for creating these easy-to-earn challenges!"  – Jeff & Eva Harden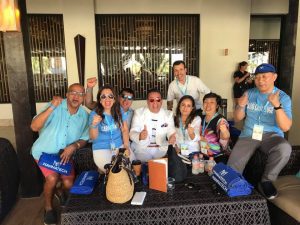 To keep the tradition flowing, the Incentive Trip started off with the Platinum Presidential Director pool plunge, where all of our Platinums and soon to be Platinums took a dive into the pool to get the party started! It was so much fun to see the excitement our top elite leaders had for their business and that they were ready to celebrate their hard earned accomplishments.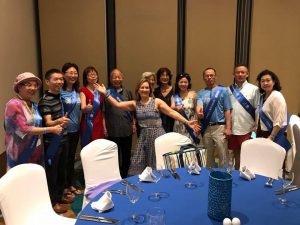 More than 500 attendees joined us in Cabo, with more than 400 coming from the Happy Team! We were thrilled to have so many leaders qualify, and those from the Happy Team felt as if it was one, big team trip.
"The incentive was filled with sun and water. The tours in Cabo were amazing. Tours ranged from ATV racing, riding camels to zip lining. Some went horseback riding, snorkeling, kayaking and a select few even tried fly boarding! The Hyatt Ziva had awesome nightly entertainment. The food was outstanding, and those of us who visited the spa were rewarded with the one of the best services I've ever experienced. Overall, the incentive trips with Mannatech continue to be the best times of the year."  – May Yin & David Lee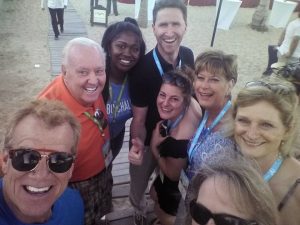 It wouldn't be a Mannatech event without proper recognition of those who are building their business. Julia Zhu, one of the Happy Team's top leaders, spoke to attendees on the importance of Incentive Trips and how she works hard to earn the trip each year. In addition, Hanson Ma and Johanna Gil-Bala were recognized and welcomed into Mannatech's Million Dollar Club. There was also plenty of leisure time to enjoy fun activities and sightseeing.
"Wow and amazing are two of the best words I can say about our trip to Cabo. The service was absolutely amazing, the food to die for and the entire trip was nonetheless top notch. We arrived not knowing what to expect and we were blown away with the great people we met! Mannatech has an amazing team; everyone treats everyone else as family, which feels great! I will make Presidential THIS year to share, inspire and help as many people as I can. I have been gifted the tools to do this and want the world to experience the same! Hats off to Mannatech and the lives they are changing!" – Monalyne Cross (New Associate and first time Incentive Trip earner)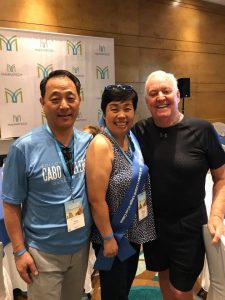 See what other Associates had to say about the trip from our feedback survey:
"Now that I've been on my first incentive, I want to make sure I qualify for more."

"My team gets motivated when they see people at the incentive and they want to attend the next one."

"We are an incentive company with products and a compensation plan."